An open-source software for teachers
A typical session
Once TeXamator is fully configured, creating an exercise sheet is very easy and using TeXamator will save you a lot of time. Here is what you will typically do.
Open TeXamator and click the "Look for exercises" button (or the corresponding button in your language if you have changed it). It will show you the exercises on your hard drive, let you preview them (when clicking on a tex file) and let you add them to the file you will export (see screenshot below). There is a "search" field that can come in handy. You can use quotes and the minus sign. For example, to search "sparse matrix" but not "equation", you could type : "sparse matrix" -equation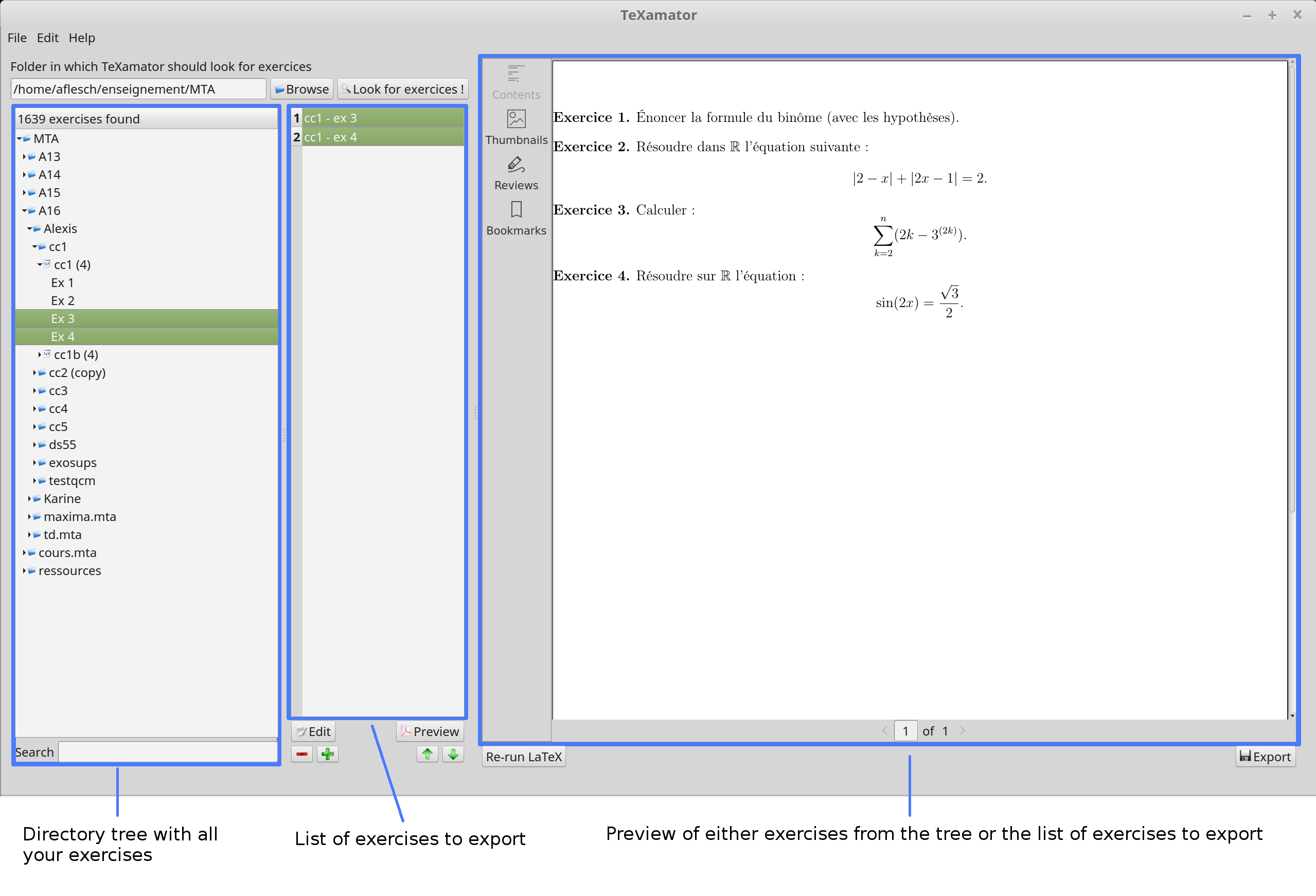 When you're done, you can ask for a preview of the exercises you have selected using the "preview" button.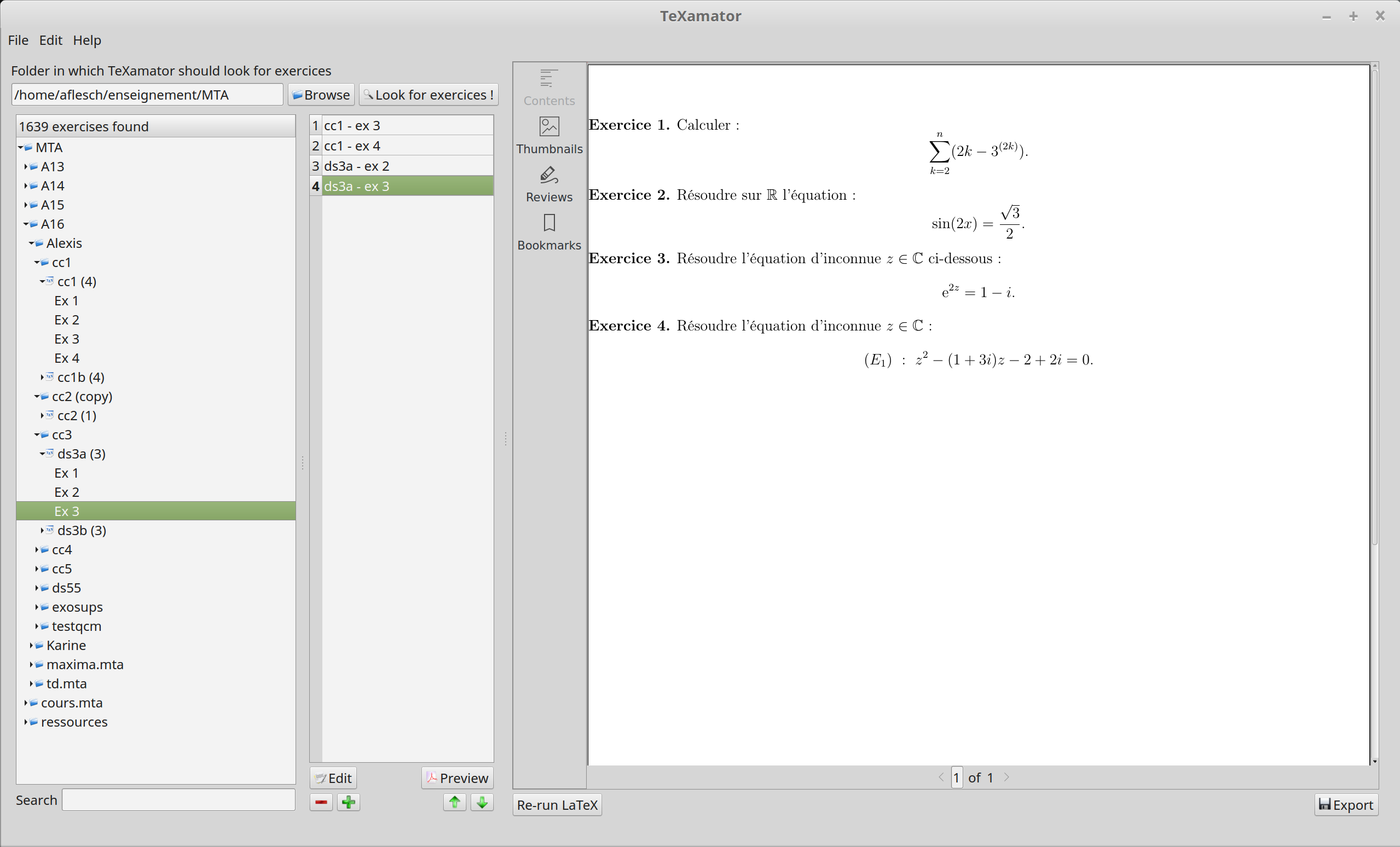 You can use the up and down arrows to change the order of the exercises if you want, remove exercises using the "-" button or event edit exercises if you want to customize them (this will not change the source file).
If you have a (La)TeX editor opened, you can use the Ctrl+C capabilities of TeXamator (on the tree or the list, on multiple or single elements) to copy the source code of the selected exercises to your clipboard.
If you prefer, you can use the "export" button to either create a tex file containing the exercises you have selected of create a pdf. TeXamator will ask you what header to use (you can have as many custom configs as you want) and will let you edit one last time the sources before exporting.
That's it !
TeXamator
Contact me